YAY SO IT'S OCTOBER 28 TODAY.
GUESS WHAT TOMORROW IS??????? THAT'S RIGHT! NBA SEASON STARTS TOMORROW! So the season kicks off with two great games. Chicago plays in Miami and the Lakers and Clippers square off in the Staples Center.
This is Derrick Rose's first regular season game since April 2012. This game is important because we haven't seen Rose play the Heat in a long time. A lot of people were looking forward to that ever since the playoffs of 2011. D-Rose has been phenomenal through the preseason averaging 20 points and 8 assists.
The other game, Lakers vs. Clippers... I can't express in words of how excited I am. The Clippers are near the top of my favorite teams in the NBA. What's not to like? LOB CITY! Chris Paul running the court and either Blake Griffin or DeAndre Jordan to lob it to. If that's no there, then they have pleeenty of three point options. They added J.J. Redick, Darren Collision, Jared Dudley, Byron Mullens, and Antwan Jamison only losing Eric Bledsoe and Caron Butler. They even added Doc Rivers, one of the best coaches right now.
The Lakers. The big question. After losing Dwight Howard, they made a good move in signing a new bigman, Chris Kaman. Now can they perform? I think they can. Gasol may have a year similar to his first few years in L.A. having Nash run the point. Kobe (who needs no introduction) is Kobe. There's nothing more to say.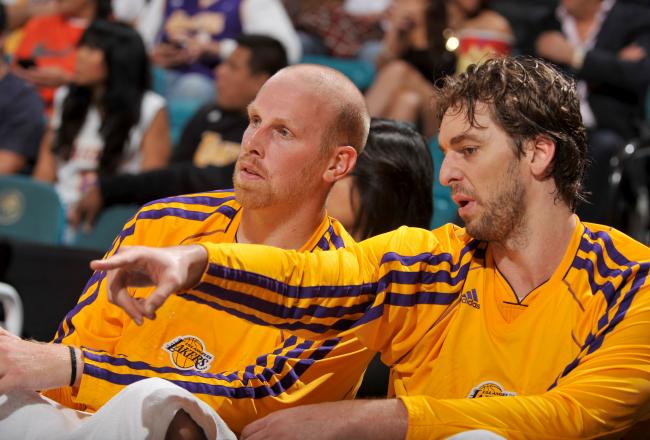 So here's the opening day of the NBA.